"Ying Zhi Liang Pin"
Rice is sold at "Tianzifang Ying Zhi Liang Pin," a store opened with the hope of offering delicious Japanese rice to as many people in China as possible!
You can enjoy the rice and Japanese matcha gelato at the store. Please stop by when you visit Shanghai.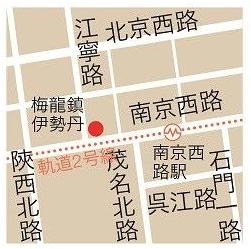 [Ying Zhi Liang Pin]
Address: 1st Basement Floor Food Hall, Mei Long Zhen Isetan Shanghai, No. 1038 Nanjing West Road, Jing'an District
Phone: +86-135-8588-5241
Opening hours: 10:00 a.m.–9:30 p.m.
"Ying Zhi Liang Pin Gelato"
Ying Zhi Liang Pin Gelato Shanghai International Finance Center (IFC) Mall
Address: City Super, LG2, IFC Mall, No. 8 Century Avenue, Pudong New District, Shanghai
Opening hours: 10:00 a.m.–10:00 p.m.
Contact information: +86-150-2118-9233
Ying Zhi Liang Pin Gelato HKRI Taikoo Hui (TKH) Mall
Address: City Super, LG2, HKRI Taikoo Hui Mall, No. 789 Nanjing West Road, Jing'an District, Shanghai
Opening hours: 10:00 a.m.–10:00 p.m.
Contact information: +86-159-2132-1895
Food Business