Fresh Fish & Seafoods delivered direct to your door#1 ~Italian Naocino ~
We not only export fresh fish to foreign countries, but also deliver fresh fish to customers in Japan for restaurants. We provide various genres of restaurants such as Izakaya(Japanese Bar), Italian, and Chinese restaurants. On the morning of the day, we offer Customers of today's recommended fresh fish from Toyosu Market on LINE(messenger app) and deliver items on the same day according to their order.
 "Naocino", a 7-minute walk from Oyama Station on the Tobu-Tojo Line in Itabashi-ku, Tokyo. It is an Italian restaurant where you can eat exquisite freshly baked pizza and grilled fish cooked by an authentic stone oven. We would like to introduce Naocino and their special food menus which many kinds of seafood are used.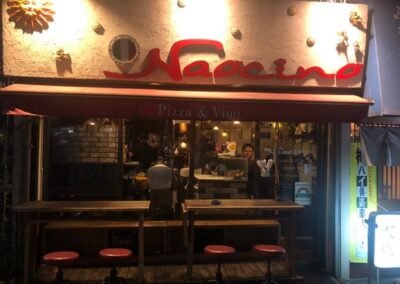 「In front of Resturest」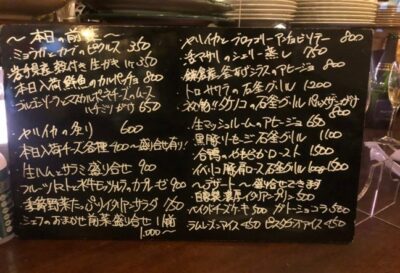 「Menu①」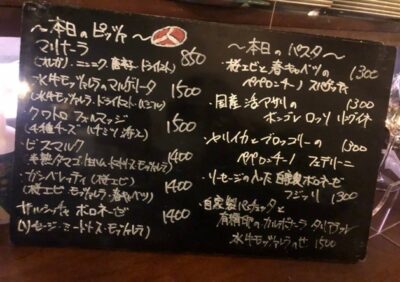 「Menu②」
There are many menus such as authentic pizza, pasta, salads and desserts.
The first one we got was "squid and broccoli anchovy saute".
The squid used in this dish is the fresh squid we delivered that day. The anchovy sauce was entwined with broccoli and squid, and it was sooo excellent!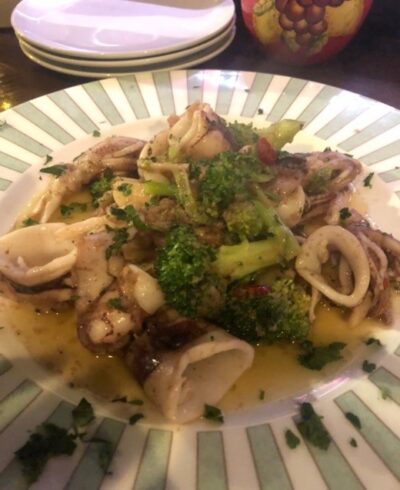 「Squid and broccoli anchovy saute」
Next, " Spanish mackerel 's stone oven grill". It is grilled at a high temperature in a pizza oven, and and the inside is medium-rare, so you can enjoy the crispy outside and the fluffy inside. Heshiko (a preserved food made by salting and aging blue fish, a traditional dish in the Wakasa region in Fukui prefecture) was used as for making, and it was very delicious and creamy. The Spanish mackerel used in this dish is also delivered on the same day.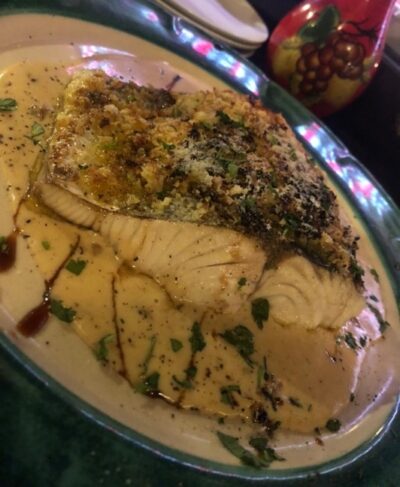 「Spanish mackerel 's stone oven grill」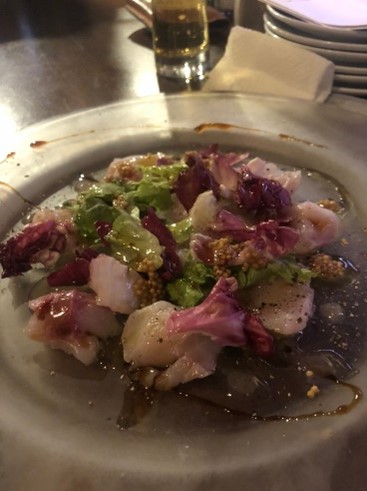 「Squid carpaccio」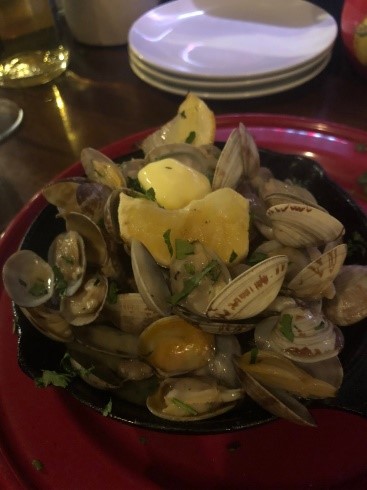 「Steamed clam with sherry wine」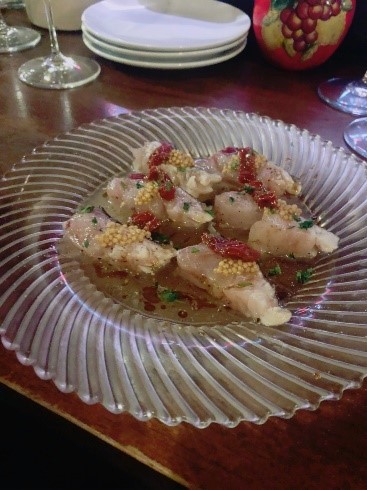 「Stone bream carpaccio」
There are so many menus that we can't show you here.
The situation is still difficult due to Covid-19, but Naocino is taking good measures against the virus, so please visit and enjoy dishes comfortably.
We will do our best every day to deliver fresh seafoods that will satisfy our customers.
We look forward to working with you.
【Restaurant information】
ナオチーノ (Naocino)
16-4 Oyamahigashicho, Itabashi-ku, Tokyo 173-0014 Japan
Toubu Tojo Line Oyama Station
東京都板橋区大山東町16-4
東武東上線 大山駅 徒歩7分
More information kindly check
Home>Our Businesses>Food Business>Food Business News List
https://www.itabashi-trading.com
Contact us
Itabashi Trading Co., Ltd
Food Department 
Mr.TAKAYAMA  (Japanese, English, German)
TEL 03-3248-1016(Workday 10:00~17:00) 
FAX 03-3248-1008
メール: shokuhin@itabashi-trading.com
Recent Posts
Category