Fresh Japanese Fish & Seafoods delivered direct to your door#3 ~Onigiri (Rice Ball) Shop ~(Onigiri Suzumaru)
We are selling Fresh Fish from Toyosu and Processed Foods to our customers in Japan.
We are grateful that we receive orders from regardless of genre of restaurants such as Izakaya, Italian, Chinese, Bento shop etc.
This time, we would like to introduce "Onigiri Suzumaru" to you.
It is a Specialty store of Onigiri (rice ball) which is located just a short walk from the station of Naka-Itabashi station of Tobu Tojo Line, stands in Itabashi-ku, Tokyo.
Onigiri Suzumaru which is in Naka-Itabashi shopping street is particular about everything to make Onigiri, such as rice, water and ingredients. Their Onigiris are all handmade and those tastes are loved by people around the area.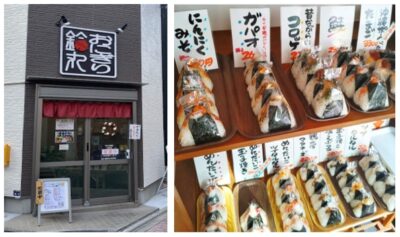 We deliver carefully selected materials, such as fish, oysters, spicy cod roe (Mentaiko) directly from Toyosu market to Onigiri Suzumaru, and they use them for making Onigiri.
They make new Onigiri every month with seasonal foods, variant foods etc, so they have a wide variety of lineup.
To give an example, they make Grilled Salmon, Spicy Cod Roe as standard ingredient, and sometimes Taimeshi Onigiri (Rice ball of one of the traditional foods of Ehime prefecture, Steamed rice with Seabream), Kakimeshi Onigiri (Rice ball of Steamed Rice with Oysters), Broad beans Onigiri and Gapao Onigiri (rice ball of one of the Thai foods, stir-fried rice with minced chicken and basil) etc..., which make you unable to determine what to get!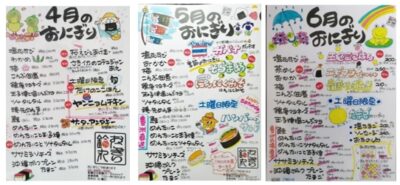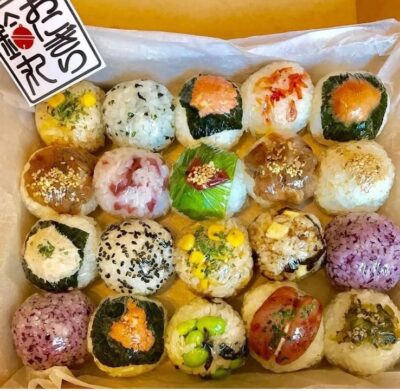 If you make a pre-order, you can get such a cute Round-Rice ball-set!
The shop opens 7am, and you can drop in on your way to work or school.
Please try their Onigiri which you can enjoy with your eyes and tongues!
We arrange and deliver so many kinds of Fresh Foods from Toyosu, Processed Foods etc. We will do our best for our customers' satisfaction.
Please feel free to contact us when you are interested in something.
[Shop Information]
Onigiri Suzumaru
25-8 Nakaitabashi, Itabashi-ku, Tokyo
1 minutes on foot from Tobu Tojo Line "Nakaitabashi station"
Instagram of Onigitri Suzumaru
https://www.instagram.com/onigiri_suzumaru/
Reference:
Home >Our Business>Food Business>Food Business News List
https://www.itabashi-trading.com
【Contact us】
Itabashi Trading Co., Ltd
Food Department 
Mr.TAKAYAMA  (Japanese, English, German)
TEL: +81-3-3248-1016(Workday 10:00~17:00) 
FAX: +81-3-3248-1008
Email: shokuhin@itabashi-trading.com
Recent Posts
Category