General Goods (Zakka) which is Made in Japan
From July 6th to 8th, 2022, We got information from our suppliers trough was an exhibition about many new products. We introduce these products to customers in real time video conferencing, who lives oversea and is still not able to come to Japan.

New challenge to introduce kitchenware real-time by remote meeting.
Itabashi Trading Food Department not only export foods but also general groceries!
We have more than 50 suppliers, mainly export to South Korea, and gradually expanding our sales channels to other regions.
We handle many kinds of general groceries including kitchenware such as chopsticks, kitchen scissors to cleaning equipment and trash cans etc.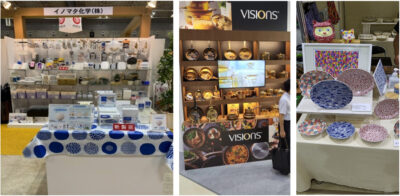 Food container, pot, flying pan, tableware…ect.
Through there is a lot of General goods made in China and other countries, you might be surprised that the goods which is MADE IN JAPAN is good at variety, functionality and designability that beyond your imagination. There are many interesting things that can make your life easier.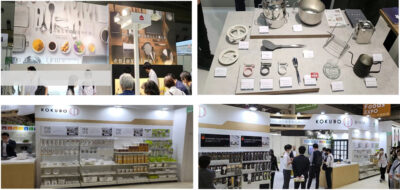 Display of Kitchenware area
You can see that you cooked well thanks to these helpful goods.
If you are interested in handling Japanese General Goods, please feel free to contact us.
Refer more information of Itabashi Trading Food Department
Home>Our Businesses>Food Business> Food Business News List
【Contact us】
Itabashi Trading Co., Ltd
Food Department 
Ms. Zhang (張) (Japanese, English, Chinese)
TEL :+81-3-3248-1016(Workday 10:00~17:00) 
FAX :+81-3-3248-1008
Recent Posts
Category