Japan Origin Rice, to around the World
Rice is the staple food in Japan and also taken as staple food in neighboring country China. With a population of 1.4 billion, China can be separated into north and south by the Changjiang River, and it has been thought that the main food of the north is wheat (in the northeast parts major was the rice.) and the south is rice. But thanks to the development of logistics and the change of living habit, food culture is becoming diverse, and now, the rice is widely eaten in nationwide.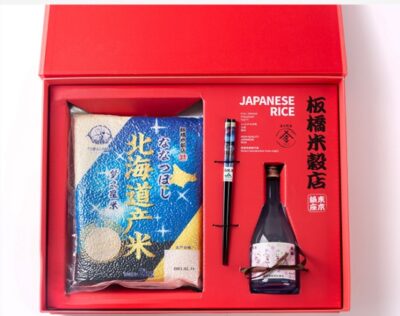 Gift set sold in China
Japan is blessed with a unique natural environment and produce good rice. Besides the natural environment, she also has advanced rice milling and sorting technologies to weed out worse shape and color against the standard, in order to keep delivering high-quality rice. This is the pride of Japan origin rice, and it is also a feature that distinguish Japan from other country/area.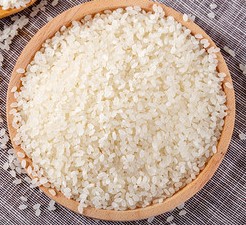 Japan origin rice
In order to popularize delicious Japanese rice, and let more and more people enjoy it, we set up the brand of "Itabashi Rice Grain Shop" in 2013 and began to sell Japan origin rice in China. Up to now, through the subsidiary "Shanghai Kaiyan Trading Co., Ltd., "we pack and ship the same quality rice as it sold in Japan to China, it is sold all year round in the Japanese supermarkets, wholesale supermarkets, online shopping and gift sets in Chinese big cities.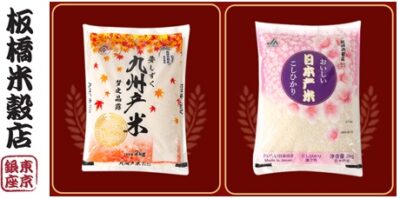 Our logo and partial items
Needless to say, Japan origin rice tastes good, at the same time, because of the strict quality management, it's very popular in China. We ship about 300-ton to China every year.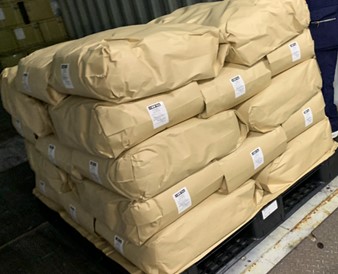 The scene of shipment
We handle 9 brands of Japan origin rice from the north Hokkaido to south Kyushu. Among them, the most popular one is"Uonuma Koshihikari"which produced in Uonuma city, Niigata prefecture. Now, please let us introduce it to you.
"Uonuma Koshihikari" is so popular that it is inseparable from the unique soil and climate of the local area. The Uonuma area belongs to the basin surrounded by mountains, and is also deep snowy area, where snow will be more than 1 meter height in winter. The melted snow water is rich in minerals, which gives rice a steady stream of vitality. Surrounded by mountains, the temperature difference is large between day and night in summer, which makes the rice very delicious.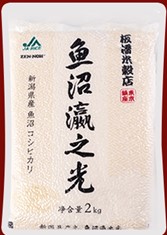 "Uonuma Koshihikari"sold in China
For these reasons, many people like to eat the delicious "Uonuma Koshihikari". It is delicious not only eaten as just cooked rice but also making "Onigiri" (Rice ball) or sushi. The online shop of our subsidiary "Shanghai Kaiyan Trading Co., Ltd ", receives high comments.
Partial of comments:

The rice I have been buying is as good as ever. It's delicious and all of family members like it very much. The shop is good,campaign is perfect. I will be always obsessed with this shop.

The rice reached! It is full and glutinous, with good smell, and delivery was quick after placing order.

The rice is pretty delicious, taste good even without dishes. Everywhere of the room was full of nice smell after cooking.

The rice has arrived. The rice grains are very plump and smells good. It's very delicious and loved by all the family members.
China has a large population and high demand for rice. In the future, our company will continue to participate in trade shows and sales meetings to make more people know and eat Japanese rice. Besides China, we are also exporting to Australia and the United States. We will work tirelessly to make Japanese rice spread into around the world.
Not only "Koshihikari",we also deal with other brand like"Haenuki", "Yumeshizuku", "Nanatsuboshi", "Yumepirika", etc..
If you want to know more about Japan origin rice, please contact us anytime as below:
Foods Department
Tel: 03-3248-1016
Mail: shokuhin@itabashi-trading.com
Contact:Mr. Noguchi To China (Japanese)
       Mr. He   To China (Japanese& Chinese)
          Mr. Takayama To other area (Japanese, English& German)
Recent Posts
Category