At midnight 2:00,What are you doing right now? Have you fallen asleep? Or surfing on the Internet? Or else coming back home after a day's work?
At the same time, there is a different world in Toyosu Market.
Here is different from usual world, starts a new day's work early.
In the third year after coming Japan from China, I joined Itabashi Trading Co., Ltd on May 1st,2021. My job is exporting the fish from Japan to other countries and regions. I saw the perfect scenes and got amazing experience which doesn't exist outside. Now, would you like to have a look with me?
From the night before, the trucks which bring fresh fish from all over Japan were already reaching in the market. You can find all of Japanese fish which comes from Japan's north and south. You could take a Japan trip here by getting fresh fish items throughout Japan.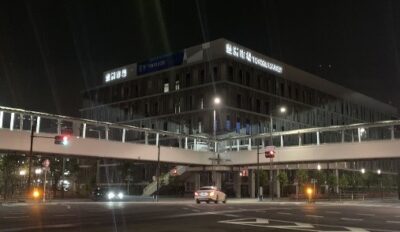 Outside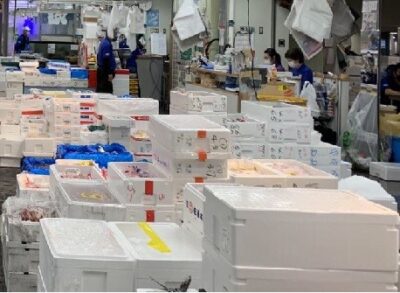 Inside        
We, Itabashi Trading Co., Ltd, deliver Japanese fresh fish from Toyosu market to the world.
Our staffs have got ready to shipment starting at 2 o'clock. We carefully select fish and quickly pack them in the low temperature workplace, and then the items will be delivered to the domestic and foreign customers.
As we handle many kinds of fish, in order to keep the freshness, we do trial and error for a lot of packaging methods.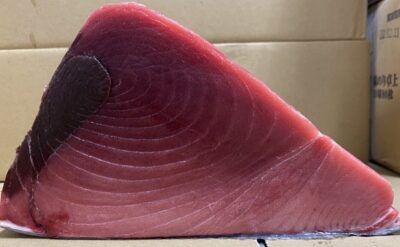 「Tuna」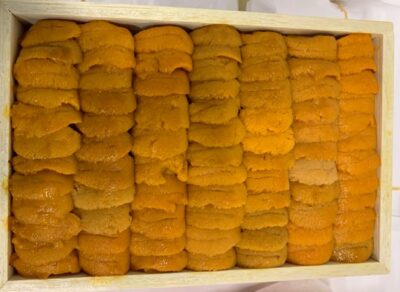 「Sea urchin」
You never know it if you don't have a look by yourself. It is said that 「tuna」 is huge, but after seeing it I found it's huger than I thought. 「Sea urchin」 looks like similar each other, but there are so many kinds, many grades and prices. "Shirasu" (「young sardine」) is the name of fish before heated, after heating it becomes "Chirimen jako" and "Kamaage shirasu" depending on the length of drying time. For me, the name of 「yellowtail」 is especially difficult, it not only changes in every size also named differently by the regions. Now, I am still struggling to remember it.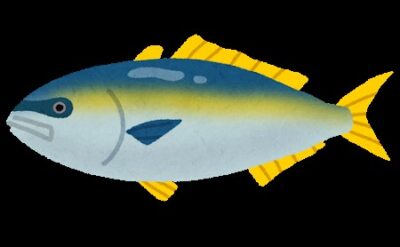 「Yellowtail」
The packaging method is also different from my imagination. The more I understand, the more I need to learn. 
If you see the scene by your own eyes, I think you will be touched just like me. Red 「alfonsino」, bright orange「salmon」, white 「scallop meat」; clear 「young sardine」, huge 「tuna」, and tiny 「firefly squid」 and etc., they are packed depending on fish and customer and here becomes a colorful world.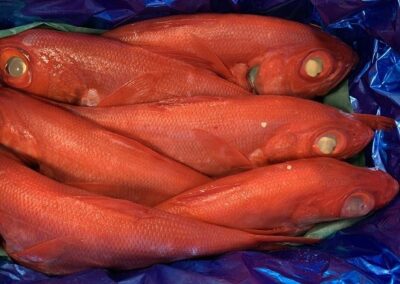 Red 「alfonsino」                             
                                                  Bright orange 「salmon」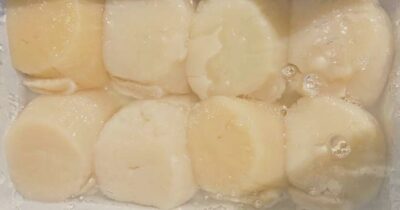 White「scallop meat」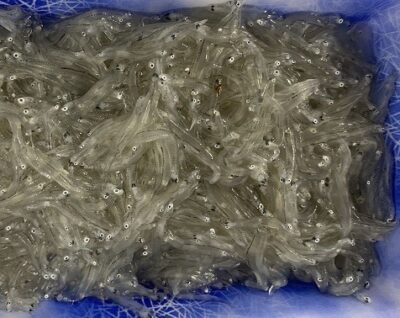 Clear 「young sardine」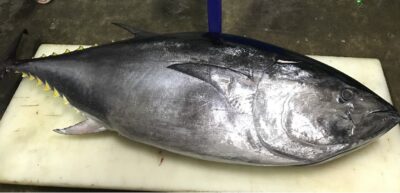 Huge 「tuna」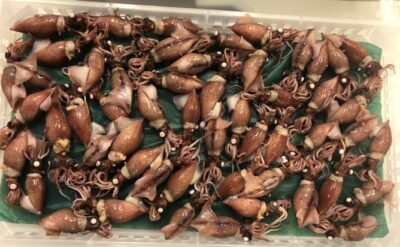 Tiny 「firefly squid」
Overseas cargo can reach the customers within 24 hours by plane after shipping. Today, the foreign tourists can't come to Japan easily because of Covid-19 and Japanese people living in the foreign country also cannot come back to Japan, so they can enjoy the same taste just like in Japan by eating fresh fish shipped from Japan, and we believe it will heal their hearts. I think when they taste the Japanese fish, they will also admire the speed of air logistics.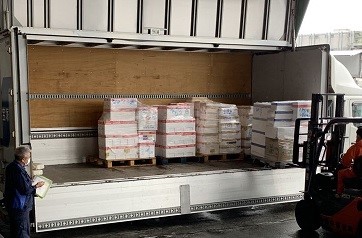 Loading and head to the airport.
Items for domestic customers can be delivered on the same day without any freshness damage after ordering in the morning. The fresh fish turn into delicious dishes for the restaurant's customers. It is possible that the delicious dishes you ate today is the fish selected carefully by us.
 After my explanation, don't you want to see the attractive Toyosu Market by yourself? Let's meet in the Toyosu Market someday. Anyone who needs to know exactly about us, please feel free to contact us below anytime.
Itabashi Trading Co., Ltd
Food Department
Contact:Mr. Takayama(Japanese English &German)
TEL: 03-3248-1016(word day10:00~17:00) 
FAX :03-3248-1008
E-mail: shokuhin@itabashi-trading.com
Recent Posts
Category