We exhibited at THAIFEX(Food Expo in Thailand).
We exhibited at THAIFEX - Anuga Asia 2020 together with our customer in Thailand and 3 suppliers in Japan, in total 5 companies.
Due Covid-19, the expo was delayed in the end of September while it is held usually in May.
There were only about 30% of visitors this time, compared to the visitors about 67,000 and about 13,000 from Foreign countries last year.
Some companies who exhibit annually had no choice but to avoid exhibiting this year, and there were also booths without exhibitors.
However, we carried out the exhibition and we had many visitors to our booth.
Through exhibiting in this expo, we obtained new potential customers and business chance, and our customers adopted new products.
We would like to continue delivering safe, secure and delicious Japanese products to more and more customers in Thailand.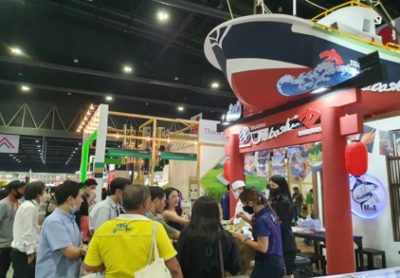 This picture shows our Thailand-customer explaining our products in our booth.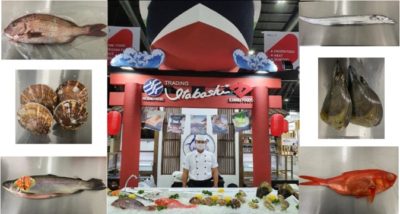 We displayed to show Fresh fish which we exported in the center of our booth.
These are some of the fish we arranged. Sea bream, Scallop, Salmon, Largehead Hairtail, Pen-shell and Alfonsino.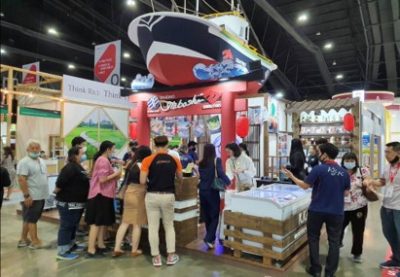 Many customers were interested in fresh fish and seafood-products from Japan.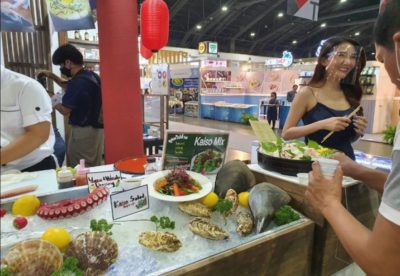 We served samples to visitors.
Recent Posts
Category