True to its Name, Very touched!! All-purpose seasoning, "Kokoro Utare"
What kind of seasonings do you have at home?
We think everyone has own favorite seasonings such as ponzu sauce, dressing, soy sauce, yakiniku sauce, and so on.
This time we would like to introduce a sauce which is made with plenty of apples made in Shinshu (Nagano prefecture), "Kokoro Utare".
※In Japanese, Kokoro means Heart and Utare means attacked, touched and Tare means sauce, so "Kokoro Utare" means Heat Attacked Sauce!
You can see the Ingredient mentioned on the very top of the ingredient list of this sauce, Apples from Shinshu.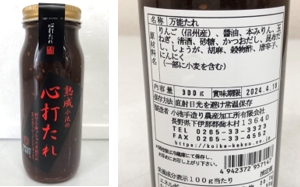 There is a regulation that the name of most numerous raw materials must be written first.
This sauce was born in Iida City, Nagano Prefecture, where a lot of Yakiniku (Grilled Meat) is eaten.
It is said that this product was created in pursuit of a sauce that goes well with yakiniku.
"Kokoro Utare" made by Koike Nosans is a completely handmade seasoning that goes well with meat as well as any dish!
We would like to introduce some recommended easy recipes.
First dish; Meat cold Shabushabu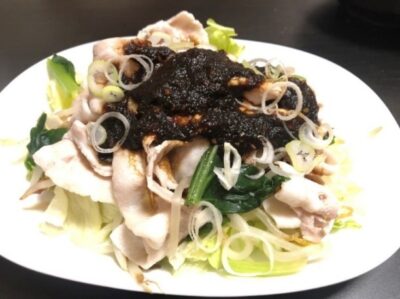 There is no doubt that it goes well with meat, and thanks to "Kokoro Utare", we cannot stop eating.
The sweetness of apples and spicy taste go perfectly with meat. It is super easy and perfect for summer when you do not have an appetite in summer!
Next dish; Hiyayakko (Cold Tofu)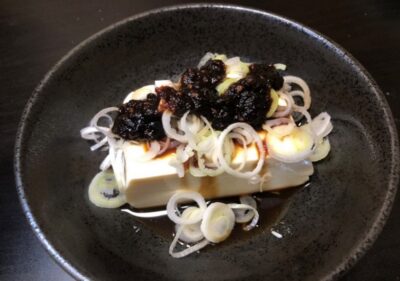 It is very simple dish, but the best appetizer! This is an irresistible recipe for alcohol lovers.
In addition, it is a versatile seasoning that can be used for various dishes such as stir-fry, salad, and Udon.
We are dealing with "Kokoro Utare". This product is a local product and can only be purchased in producing area. Please contact us if you are interested.
"Kokoro Utare" is manufactured one by one with special care, so the amount of production is limited.
For the above reason, we will always consult you about handling!
Refer more information of Itabashi Trading Food Department
Home>Our Businesses>Food Business> Food Business News List
【Contact us】
Itabashi Trading Co., Ltd
Food Department 
Mr.TAKAYAMA  (Japanese, English, German)
TEL :+81-3-3248-1016(Workday 10:00~17:00) 
FAX :+81-3-3248-1008
Email: shokuhin@itabashi-trading.com
Recent Posts
Category