We exhibited in the China International Food and Beverage Exhibition SIAL2021.
Our subsidiary in Shanghai, China named ITABASHI TRADING CHINA CO.,LTD. We exhibited at the China International Food and Beverage Exhibition SIAL China (SIAL China) held at the Shanghai New International Expo Center (SNIEC) during 18-20, May,2021.
As the is one of the world's three largest food exhibitions, SIAL China offers 21 types of items such as wine & spirits, soft drinks, alcoholic beverages, canned & preserved foods, confectionery & delicatessen, meat, seafood, dairy & eggs, gardening, fruits and vegetables, dried fruits, frozen foods, health foods, halal foods, food equipment, equipment, and technology. About 4,500 exhibitors from 67 countries from around the world (increased 10% than last year) participated.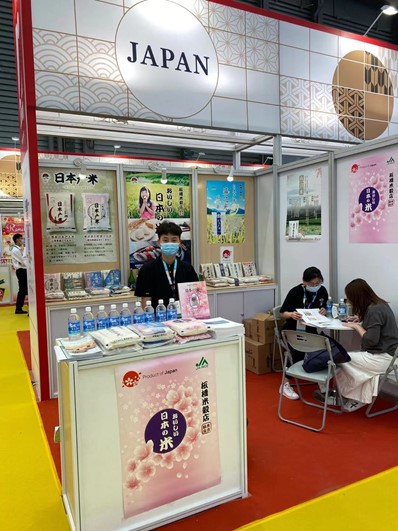 ITABASHI TRADING CHINA Exhibition Booth
ITABASHI TRADING CHINA exhibited 12 types of rice from 4 brands (Itabashi Rice Store, JA Zen-Noh, Shokren, Shinji Mori Shiro).
* Itabashi Rice Store is our Japanese rice PB brand.
This time, for the first time, we also introduced 9 types of sake that are very popular in China, made from Japanese rice, at the exhibition.
If you are interested in the sake introduced at the exhibition, please take a look at the article below.
Reference article " We found 100% Hokkaido rice Sake!"
Displayed Japanese Rice Item(Itabashi Rice Store):京都コシヒカリ(KYO KOSHIHIKARI). 北海道ゆめぴりか(HOKKAIDO YUMEPIRIKA).北海道ななつぼし(HOKKAIDO NANATSUBOSHI).
三重コシヒカリ(MIE KOSHIHIKARI).石川コシヒカリ(ISHIKAWA KOSHIHIKARI).魚沼コシヒカリ(UONUMA KOSHIHIKARI)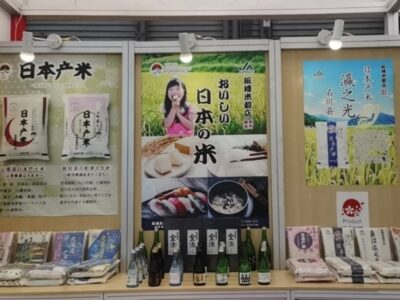 Kinteki shuzou(金滴酒造):金滴里の詩(Junmai Ginjo Satonouta).田中酒蔵神威(Junmai Daiginjo Tanaka sakekura kanmui).国稀暑寒美人(Kunisyokanbijin).金滴杜氏の夢呑(Junmai Ginjo Tojinoyumenomi).金滴杜の詩(Honjyouzou morinouta).男山北の稲穂大吟醸(Daiginjo Oyama Kita No Inaho) .小林瑞穂の雫(Mizuho Kobayashi no Shizuku)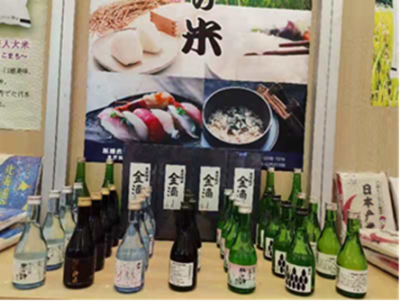 We have received many inquiries about Japanese rice, including the 100% Hokkaido sake that first appeared this time, and we are glad that many customers came to visit us,
At the tasting corner, we provided Japanese rice named Koshihikari rice from Kyoto, which is Japanese rice.
The more you chew, the sweeter it becomes, and the chewy and chewy texture is typical deliciousness of Japanese rice. We received good reputation from visitors.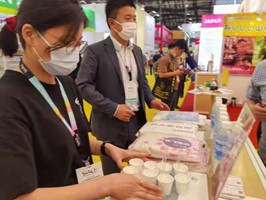 Due to the effect of tasting event, we did sell about 120 kg of Japanese rice in just three days during the exhibition period! (It's a great sales volume.)
If you are interested, please search for "Itabashi Rice Store Japanese Rice" we have 4 online store that you could buy it. Please kindly check the link below, we are looking forward to hearing from you.
We will continue to work hard to expand our sales of Japanese rice to all over the world.
If you are interested in handling Japanese rice, please feel free to contact us.
【Contact us】
Itabashi Trading Co., Ltd
Food Department 
Mr.TAKAYAMA  (Japanese, English, German)
TEL :+81-3-3248-1016(Workday 10:00~17:00) 
FAX :+81-3-3248-1008
Email: shokuhin@itabashi-trading.com
上海開眼商貿上海市静安区中兴路1500号新理想大厦15B座
Shanghai Kaiyan Commercial Building 15B, New Ideal Building,
1500 Zhongxing Road, Jing'an District, Shanghai
TEL:021-62531100 FAX:021-32190006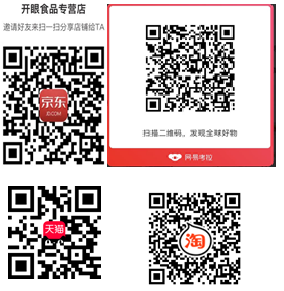 Recent Posts
Category