We found 100% Hokkaido rice Sake!
We have been exporting rice from all over Japan to China
and sell Japanese & Chinese supermarkets, hotels and restaurants in Shanghai, Beijing, Tianjin, Guangzhou and Chengdu, China.
Japanese rice is known as safe & secure, and very delicious, so it is very popular in China.
In addition to rice, we are also trying to export Sake, which is made from Japanese rice.
We would like to deliver high quality sake made from Japanese rice to Chinese people.
We are also exporting Hokkaido rice, currently selling "Nanatsuboshi" and "Yumepirika"
to China and have received brands these high praise in China, both in retail and for restaurant use.
This time, we visited Hokkaido to find the way to export Sake together with Hokkaido rice.
We had a chance to meet Kinteki shuzo brewery this time.
Kinteki Shuzo Brewery is a well-established brewery with more than 100 years of business.
They are particular about local production for local consumption and use Hokkaido material 100% to make sake.
We would appreciate it if we could deliver Sake such as Daiginjo and Junmai ginjo made from 100% Hokkaido rice to Chinese people.
Head office of the Sake Brewery, Kinteki Shuzo Co., Ltd.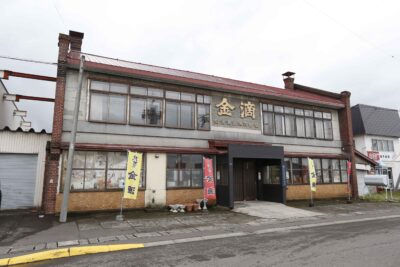 Trivia of "Sugidama", a ball made with Japanese cedar.
Have you ever seen Sugidama displayed at the entrance of a Sake Brewery?
At the sake brewery, green cedar balls are displayed at the season when new sake production begins around March and April. As the season passes, Sugidama becomes brown.
As green Sugidama tells people the beginning of new Sake production, brown one tells people the maturing of Sake.
Next time you see Sugidama, please check it out.
Picture of Brewery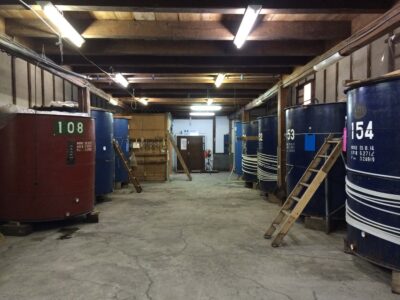 Shop of Kinteki Shuzo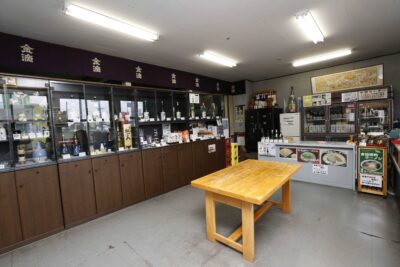 We are also considering selling gift sets of Hokkaido rice and sake through online shopping in China.
We look forward to hearing from you.
Contact Info for Food Division:
TEL 03-3248-1016
Email shokuhin@itabashi-trading.com
Person in charge:
野口(Noguchi) For China (Japanese is available)
何(Nan) For China (Japanese & Chinese are available)
高山(Takayama) For other countries (Japanese, English & German language are available)
Recent Posts
Category