We exhibited at THAIFEX2022(Food Expo in Thailand).
 We exhibited at "THAIFEX - Anuga Asia 2022" together with our customer in Thailand and 7 suppliers in Japan, which is the world's famous food exhibition held in Bangkok from 24th to 28th May.
THAIFEX is the world's famous food exhibition, in which every product and service on food are exhibited, such as vegetable, fruit, meat, fishery items and machinery, and also various kinds of people such as restaurant chef, purchase manager of super market and factory manager visited it aiming at a potential new business opportunity.
Usually it is held in the end of May every year, but it was cancelled last year and was delayed in the end of September due to Covid-19 2 years ago. So this time, the exhibition was held in May for the first time in 3 years since 2019.
You can see the article of the exhibition held in 2020
 As the influence of Covid-19 was still large, the exhibition hall was occupied only 60% of the capacity, but 51535 people from 111 countries visited this event because the entry restrictions from abroad have been eased.
 Japanese food is widely spread in Thailand and there are many kinds of Japanese restaurants such as Yakiniku, Sushi, Omakase (chef's speciality), Tabehodai (all you can eat), and Ramen noodle. Our customer in Thailand handles many items suitable for such Japanese restaurants, so we offered a variety of Japanese foods to the visitors of our booth. We are exporting processed foods, and fresh fishes.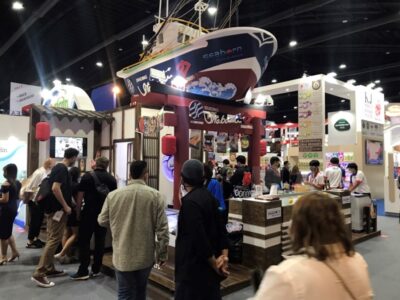 Our customer's booth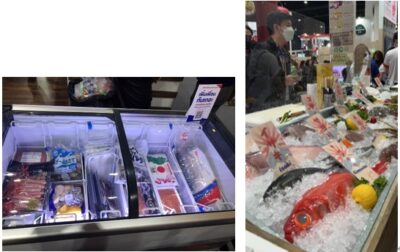 Frozen items such as salmon roe and crab          Fresh fish shipped from Japan
Above is the just a part of Japanese foods which we export to Thailand by sea container and airplane regularly.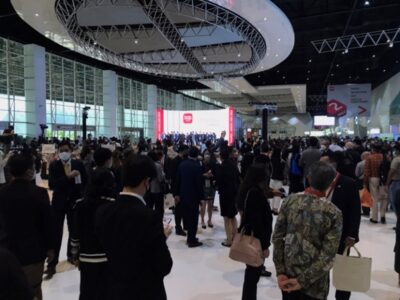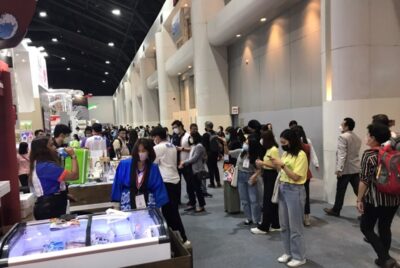 There were many visitors from all over the world!
If you are interested in sending Japanese food to Thailand, opening Japanese restaurant in Thailand, or even finding job in Thailand, please feel free to contact us. We could be helpful to you together with our customer.
【Contact us】
Itabashi Trading Co., Ltd
Food Department 
Mr.TAKAYAMA  (Japanese, English, German)
TEL: +81-3-3248-1016(Workday 10:00~17:00) 
FAX: +81-3-3248-1008
Email: shokuhin@itabashi-trading.com
Recent Posts
Category